TikTok has undoubtedly made a significant impact on the fashion industry, both positive and negative. Some of the challenges it poses include the rapid spread of fast fashion trends, potential copyright infringement issues, and the pressure to conform to unrealistic beauty standards.
The fashion industry can actively consider the following approaches to help curb these problems:
Promote Sustainable Fashion 
Brands can use their TikTok presence to promote sustainable fashion practices, emphasizing the importance of quality over quantity and encouraging consumers to make more mindful purchasing decisions.
Educational Content 
Influencers, brands, and fashion experts can create educational content that raises awareness about the negative impacts of fast fashion, helping users understand the benefits of investing in timeless pieces and ethical brands.
Advocate for Copyright Awareness 
The fashion industry can use TikTok to raise awareness about copyright issues and discourage the replication of designs without proper permission. Brands and creators can collaborate to promote originality and respect for intellectual property.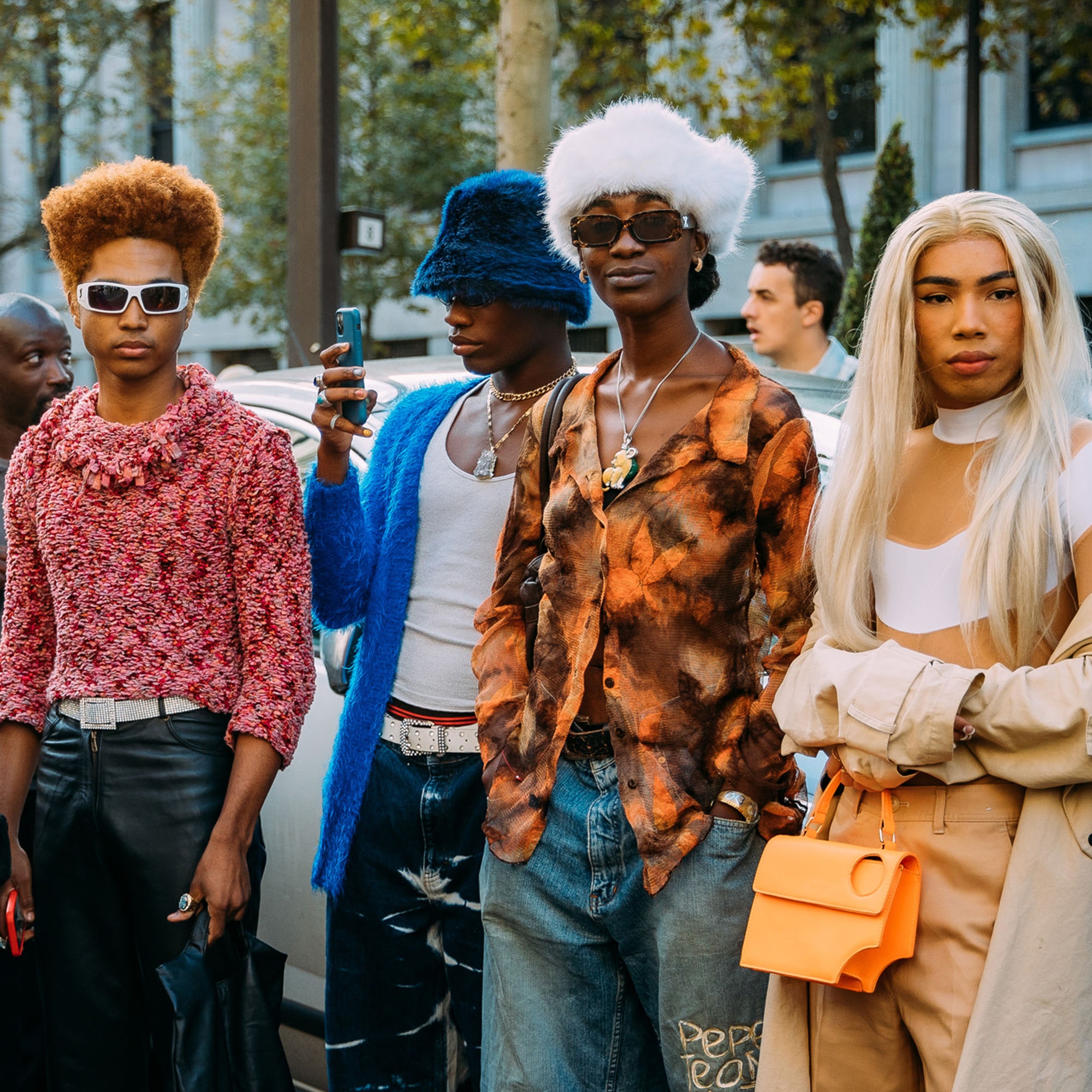 Diverse Representation 
Encourage and promote diverse body types, ethnicities, and genders in fashion content. By showcasing a range of identities and styles, TikTok can help break down traditional beauty standards and promote inclusivity.
Positive Challenge Campaigns 
Brands and influencers can launch challenge campaigns that focus on body positivity, self-love, and embracing individuality. This can help shift the emphasis away from conforming to unrealistic ideals.
Transparency about Production
Fashion brands can use TikTok to provide behind-the-scenes looks at their production processes, highlighting their commitment to ethical and sustainable practices.
Encourage DIY and Upcycling
Promote DIY fashion projects and upcycling tutorials that encourage users to repurpose and revamp their existing clothing items instead of constantly buying new ones.
Collaborate with Influencers 
Partner with influencers who align with a more conscious and responsible approach to fashion. These influencers can use their platforms to promote ethical brands and share ideas for sustainable styling.
Responsible Trend-Setting 
Collaborate with TikTok content creators to promote trends that are more sustainable, durable, and timeless, rather than fleeting and disposable.
Promote Secondhand Shopping
Brands and influencers can highlight the value of shopping from thrift stores, vintage shops, and online secondhand marketplaces to reduce the demand for new, mass-produced items.
Campaigns against Excessive Consumerism 
Launch campaigns that discourage excessive shopping and promote a more minimalist wardrobe approach, focusing on versatile pieces and reducing clutter.
Encourage Critical Thinking 
Encourage users to think critically about the content they consume and question whether a trend aligns with their personal values and style before participating.
By taking a proactive and mindful approach, the fashion industry can leverage TikTok's immense reach and engagement to promote positive change and address the challenges posed by the platform.