Tina Turner, one of music's most gorgeous divas, passed away at the age of 83. The "Proud Mary" singer, had some of the best fashionable moments both on and off the stage. 
Her solo career move was aided by a collaboration with famed costume designer Bob Mackie, with the sensual leg-baring on-stage outfits marking her new key period and propelling her to success. 
Let's celebrate Tina's life through the best moments she defined her own fashion. 
20 Moments Tina Turner Defined Fashion
1966
Tina, wearing a houndstooth suit and sunglasses, performed during a recording of the television show "Ready Steady Go!".
1968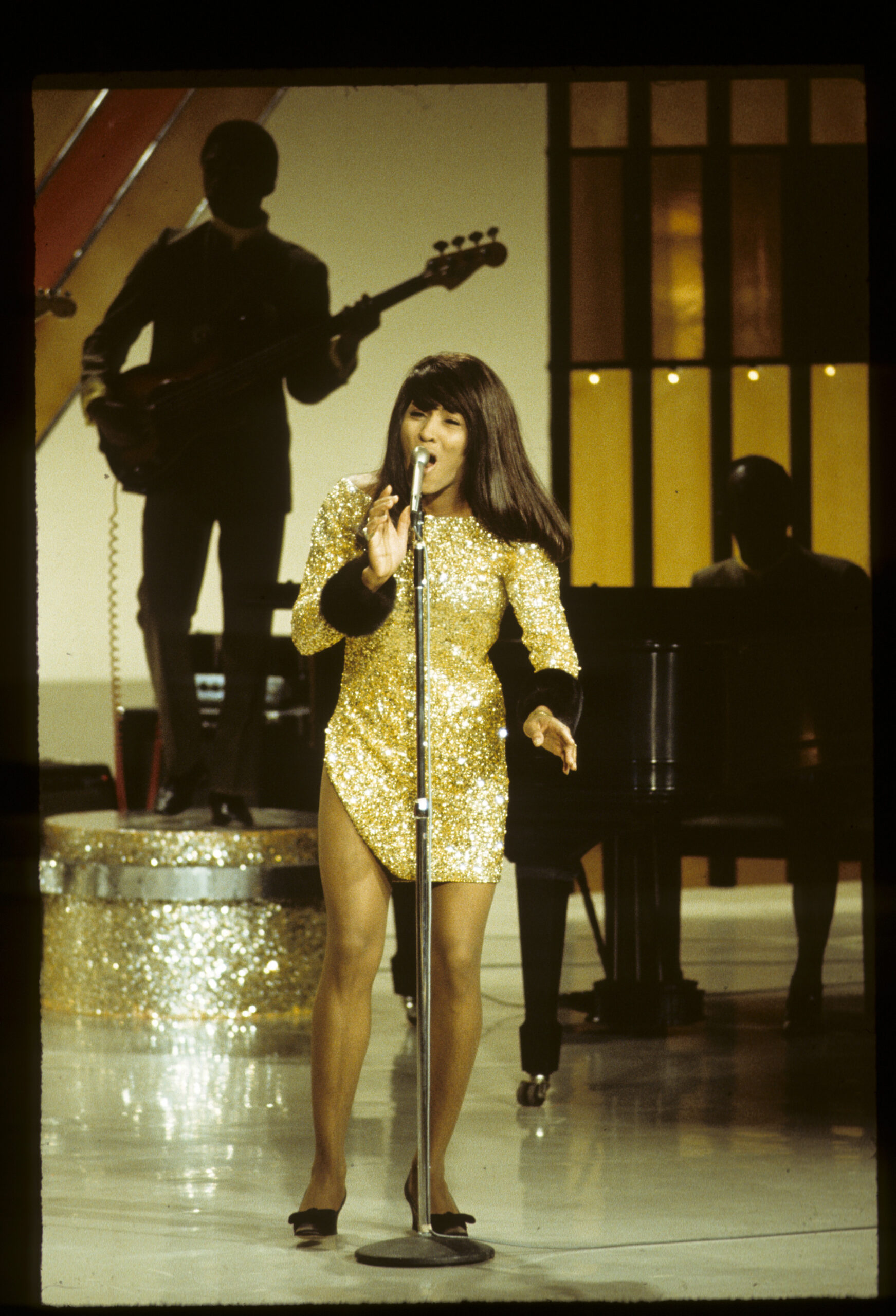 Turner wearing a gold sparkling dress with a hip-high slit. This later becomes her signature style.
1970
Performing on "The Ed Sullivan Show" in a gold fringe mini dress. The Ikette dancers sported matching pink versions.
1975
Tina performed in a plunging white dress with a fringe skirt.
1976
Tina on "The Sonny and Cher Show" wearing a glittering silver gown. With this outfit, she makes a good connection with Bob Mackie, the costume designer for Cher at the time.
1977
Turner wore a Mackie-designed sheer bodice corset bodysuit with a heart over her crotch for a performance in Las Vegas.
1977
Tina sporting a three-piece white suit and matching fedora.
1978
She wore the Mackie "flame dress" which is emblematic of Tina's onstage persona. RuPaul and Beyoncé have worn recreations of this dress as a tribute to her.
1978
Performing in a tassel-covered garb.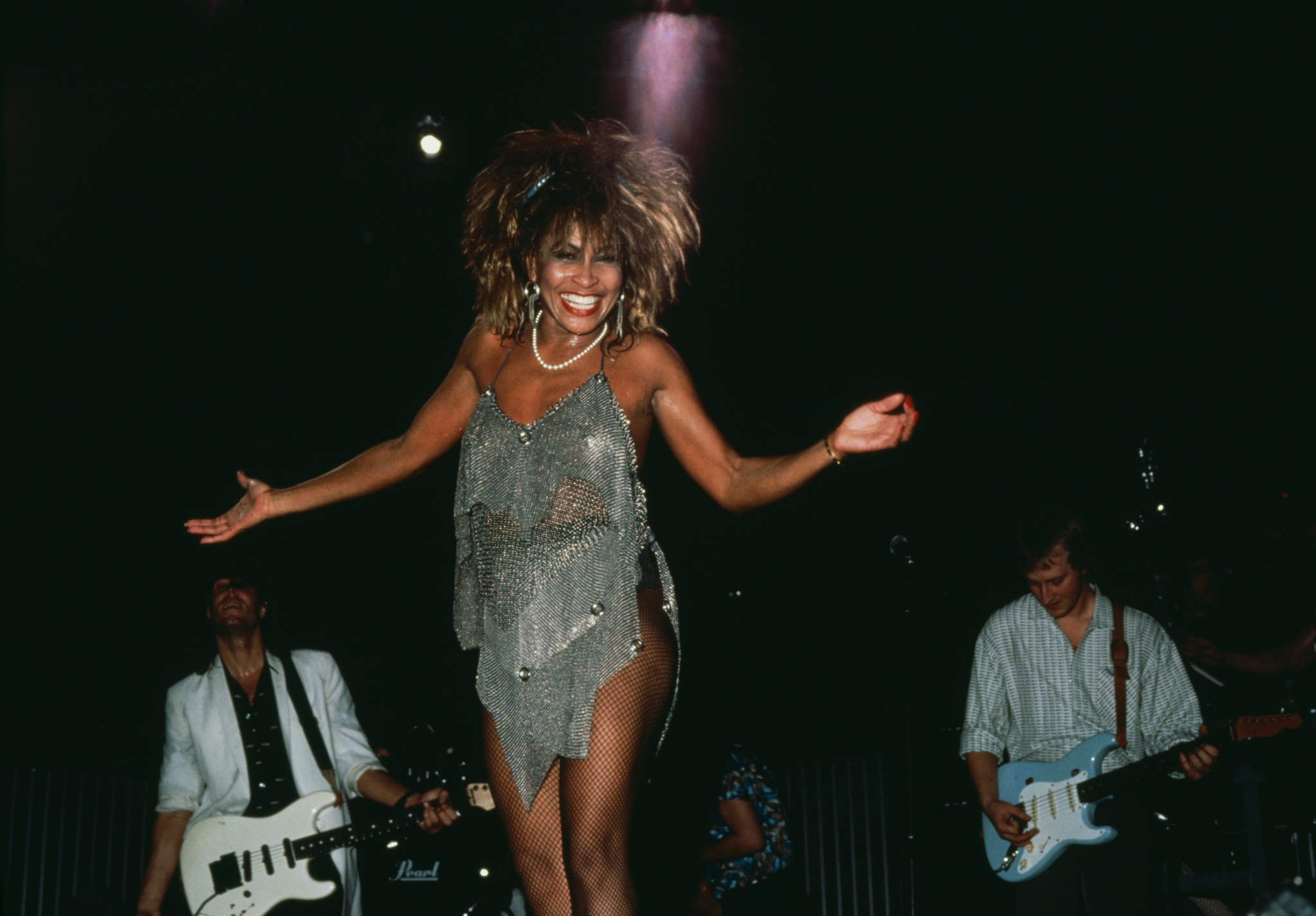 Photo: Bill MarinoHip-high slits and metal mesh outfits were loved by Tina.
1979
Tina in a completely sheer bodysuit.
1985
Turner in an edgy leather top and pants performing on stage.
1989
Floral ballgown at her 50th birthday party.
1990
The superstar wearing a lattice cami dress created from pearl-style beading with a matching string necklace.
1993
Little glittering black mini dress.
1993
Tina in a silver gladiator mini dress in New York City
1996
Tina at age 56 on the stage at Wembley Stadium, London, in a Versace slip dress.
2000
Tina Turner performs on "The Tonight Show with Jay Leno"
2000
Latex corset and knee-length tights, with tons of chain belts for her Twenty Four Seven Millennium Tour.
2008
Tina wears a silver version of the Latex corset and knee-length tights while performing with Beyoncé at the Grammys.
2019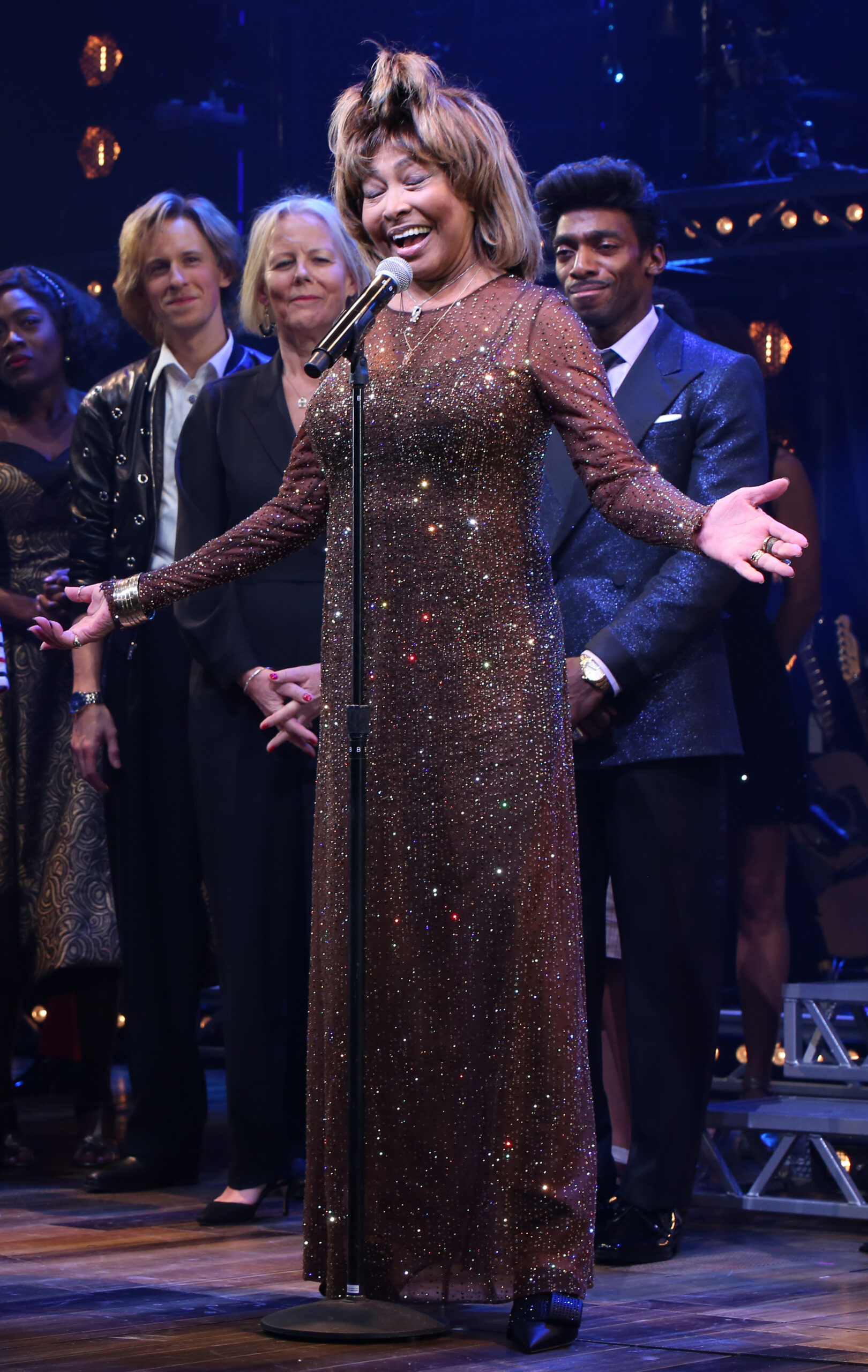 Giving a speech after the opening night of "Tina – The Tina Turner Musical," in New York City, wearing a beautiful brown sequin dress.
What do you think? Tina was indeed ahead of the time, wasn't she?