Music has always been one of the most powerful forms of expression. Since time immemorial, this art has been used to celebrate, and express love, joy, struggles, beauty, and appreciation through powerful anthems and soulful ballads.
Celebrating black bodies and love has been one of the most important aspects of Black culture and Black musicians have artistically been instrumental in promoting this cultural value.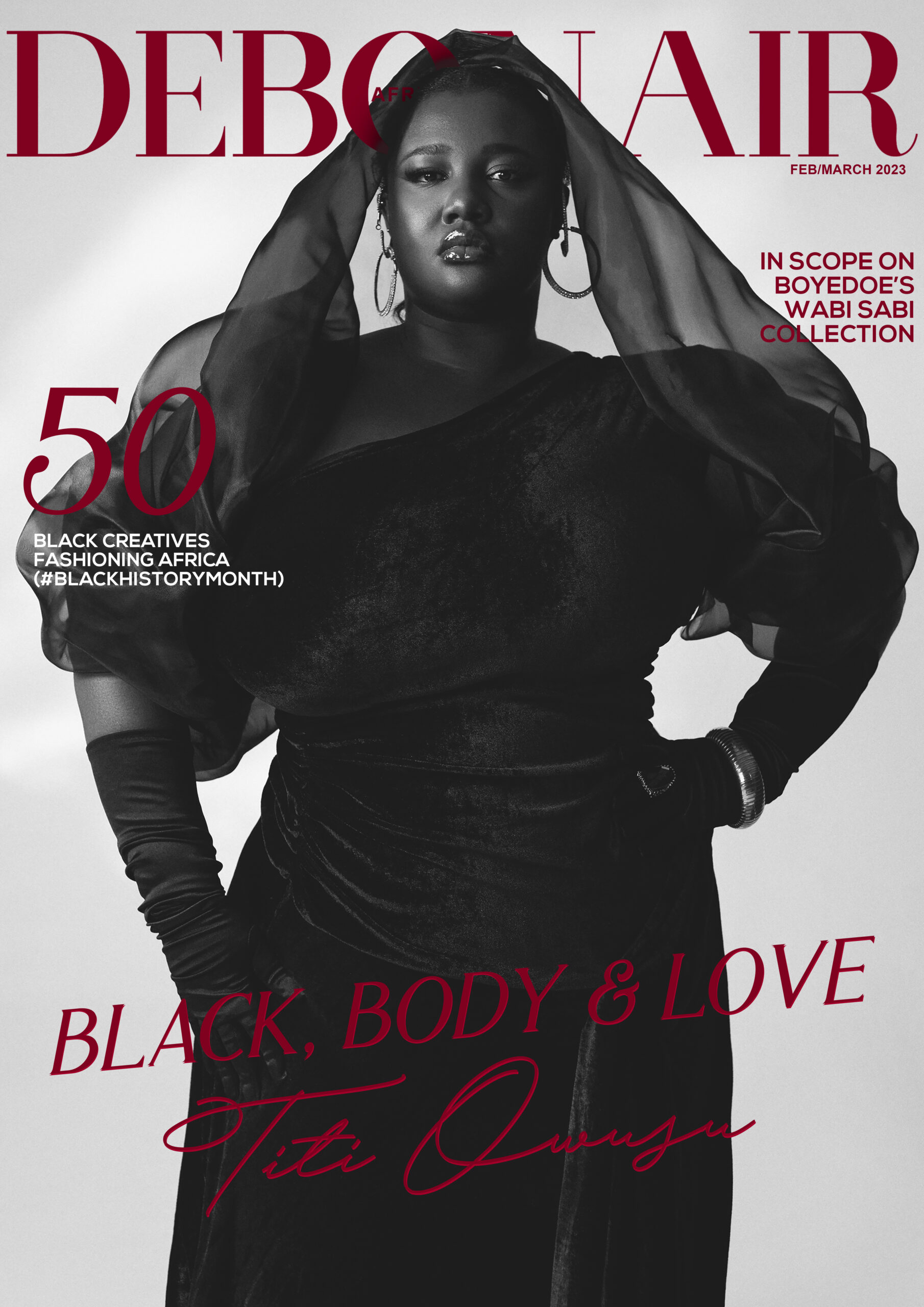 Female musicians from across the world have used their music to celebrate the black body and color, and love in all its forms. They have been able to inspire us, spread awareness, and created some of the most amazing music we know and totally love today.
One of such musicians front-lining this movement in Ghana is songwriter and musical nightingale, TiTi Owusu.
We met up with her to know more about her musical journey, and the creative process behind her music and to gain some insight into her personal experiences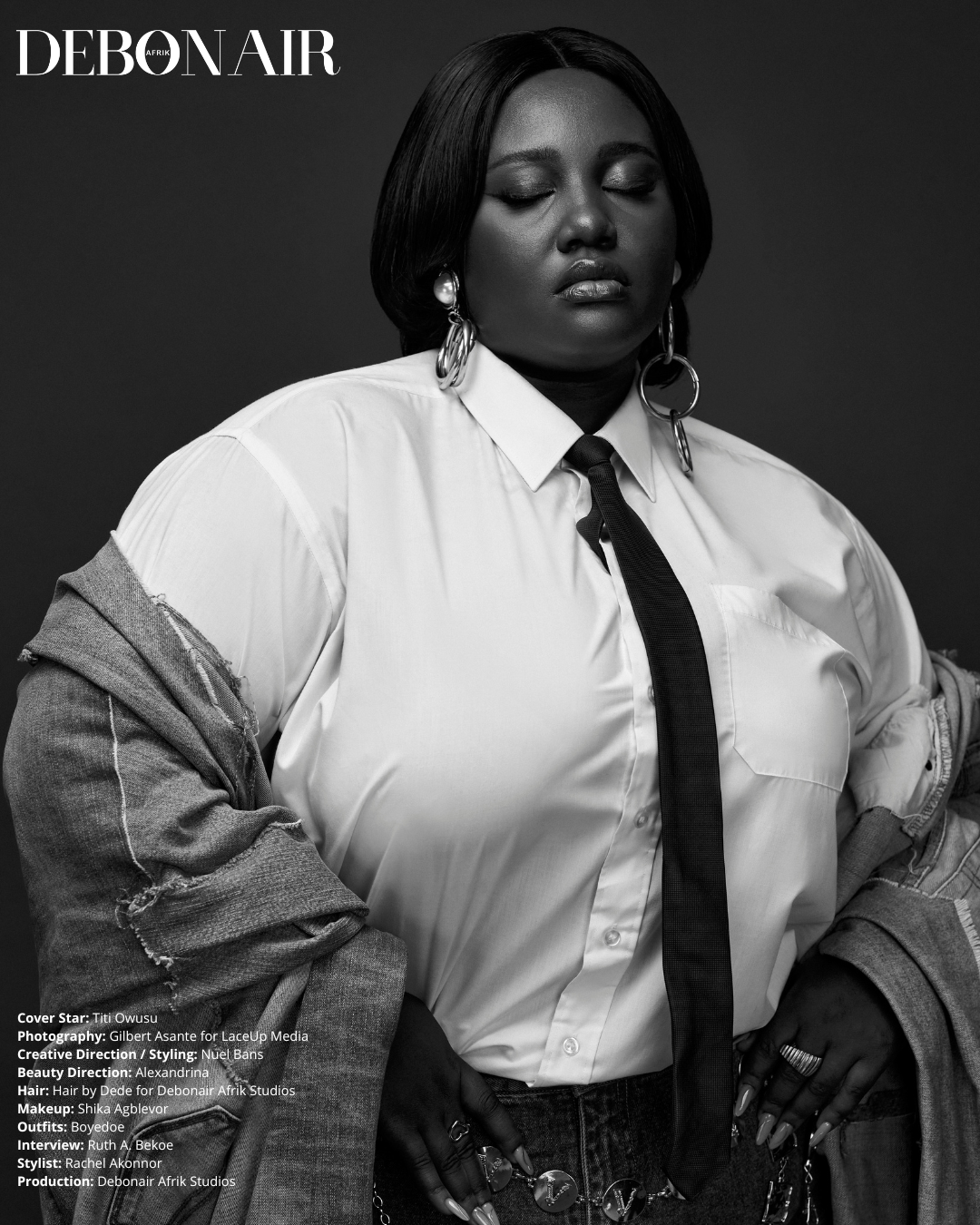 Hello

TiTi

how are you?
Hello Ruth, I am well thank you. 
Congratulations on your single. Can you tell us the inspiration behind Odontia? 
Thank you very much! Odontia is definitely a love song. I think it is very important to spread love and give out as much love as possible because you get what you give. So, yeah, that was the inspiration. 
Listening to

Odontia

and your other singles, it seems your music follows a pattern

and has love as the driving force. Is that the story?
Yes, Karma which was my first single released in 2019, was about a woman who was hurt by her lover and was sort of pouring out her pain. Pray For Me was also about love was about me asking my lover for reassurance, that if things went bad, they would still stay with me, and they'll still arrive with me. And now Odontia which is about me giving my lover that assurance that I am there forever. 
Growing up w

as

music

what you

also

wanted to do

and was it an easy decision

choosing it as a career

?
Oh, it was so easy. I actually started singing at a very young age. Ever since I could talk, I could sing, I sang in church, when I was in primary school, JHS, and when I was in SHS. I've been singing literally my whole life. 
You participated in the Vodafone Icons. H

ow do you compare your life before and after

it

? 
I think before Vodafone Icons, I was so young, I didn't know much about performance or music. I was just singing because I could, because that was my talent. But I didn't really know all the technicalities associated with it. So when I went to Vodafone Icons, I got the chance to work with a voice coach, and it was like some of the best experiences of my life. Being able to experience that, having all the training that all of these big stars get to have for the first time, it was amazing. It was a whole transformation for me.
Do you think African artists are

being

celebrated enough?
I don't think we are celebrated enough. I think with how much talent is in Africa, on this continent, I think we deserve so much more. We definitely deserve so much more love, support and appreciation. I think we've come a long way because a few years back, we weren't really seeing a lot of African artists on the worldwide stages. But now things have gotten better and I really have hope that it could be even better so I look forward to that.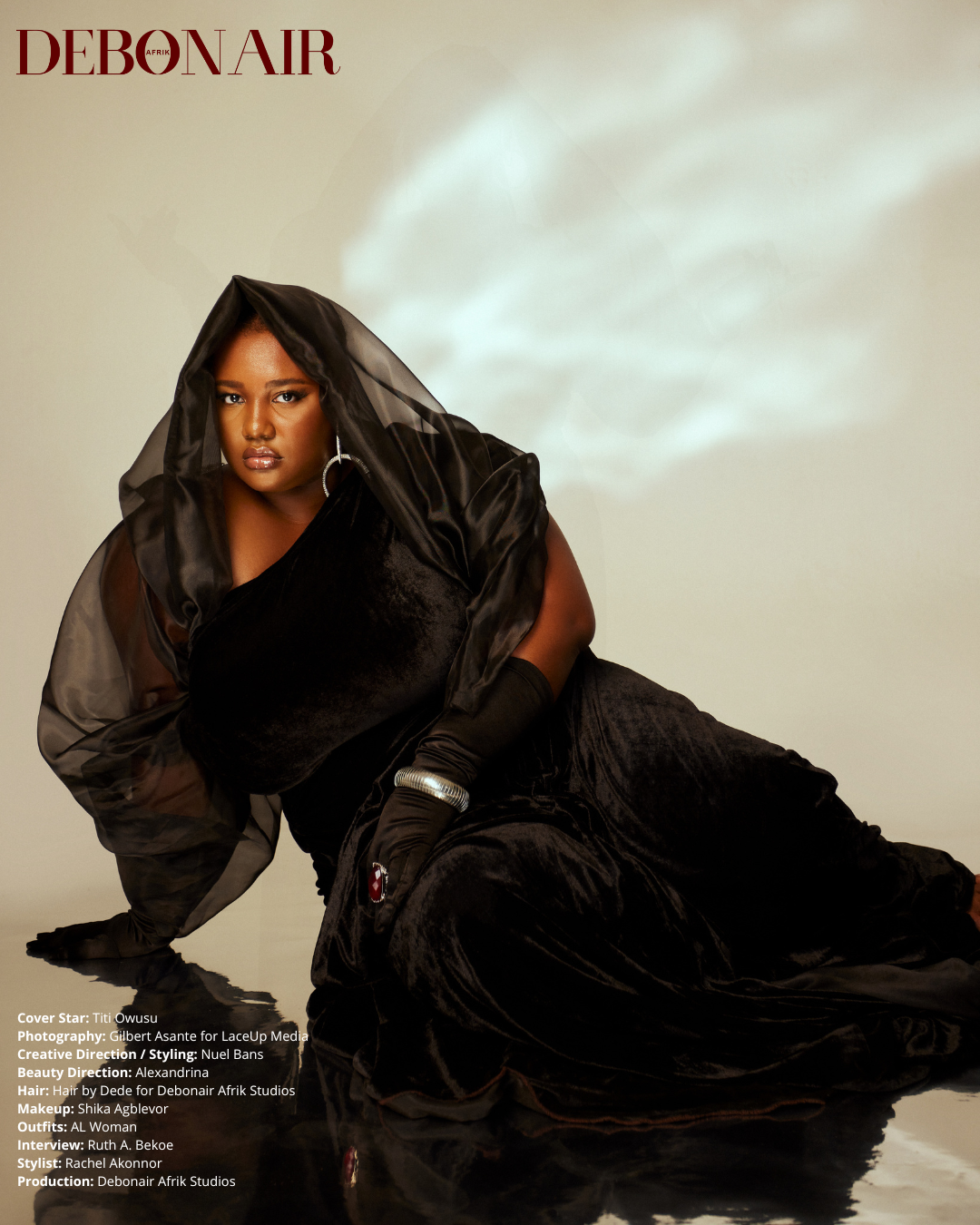 What do you think the problem is for not celebrating each other enough?
To be honest, I think that a lot of people have that inferiority complex. So it's so hard to even support someone when you're doing something good. I feel like if someone is getting out there, someone is making it out we are supposed to look up to that person and give them as much support as possible because that is how we're all going to climb up. If you keep trying to pull whoever is at the top down, there's no way anybody's going to get to the top because other people are going to keep pulling them down. And so we need to love each other more. We need to support each other more. That's how we're going to get up there with the big stars. 
Speaking

about inferiority complex, may I ask what your take is on body positivity and acceptance?
I think that all body types are beautiful and society needs to stop shoving the idea of, oh, this body type is the perfect body type down our throat. You are supposed to feel like you have the best body no matter what size, what height, what color, I don't care what it is we all just need to love ourselves. And other people need to stop projecting their insecurities on women, especially. 
What advice would you give to people that are struggling with this kind of self-confidence?
I think that self-confidence is just a byproduct of self-love. If you do the inside work if you come to terms with yourself and say, hey, no matter what anybody else says, I still love myself, I still think I'm beautiful. I think self-confidence just comes naturally out of that. You even start to talk differently, you start to walk differently just because you believe that you're beautiful and you love yourself. And I think that's what every person needs to do.
If you could change anything about the industry, what would it be?
I would definitely change the way that people view and treat artists. I think sometimes there's a little lack of respect there. You know how if you go and tell your parents, oh, you're an artist, they can ask you "and what else"? I don't think you'd ever ask someone that works in a bank that. Yeah. I feel like we need to respect people in the entertainment industry as much as we respect people from any other industry. So yes, that's one thing I'll change. 
With the release of

Odontia

just a couple of days before Val's Day, should we expect (a reveal of) that special someone soon?
*LAUGHS* Maybe before Valentine's Day, I'll meet the love of my life. So let's just hope and pray. Pray for me. Alright *Laughs again*.
Any last word you will

want to say?
I'd like to add that people need to give artists a break sometimes. It's a lot of things that we are going through, that we're dealing with. I know so many artists who are still struggling because they're not getting enough support and enough love. And I think if people are kinder to artists, it will make us feel a whole lot better. It will make us produce the best form of art. 
Credits:
Cover Star: TiTi Owusu
Photography: Gilbert Asante for LaceUp Media
Creative Direction / Styling: Nuel Bans
Beauty Direction: Alexandrina
Hair: Hair by Dede for Debonair Afrik Studios
Makeup: Shika Agblevor
Outfits: AL Woman, Boyedoe, Kenneth Braimah
Interview: Ruth A. Bekoe
Stylist : Rachel Akonnor
Production: Debonair Afrik Studios