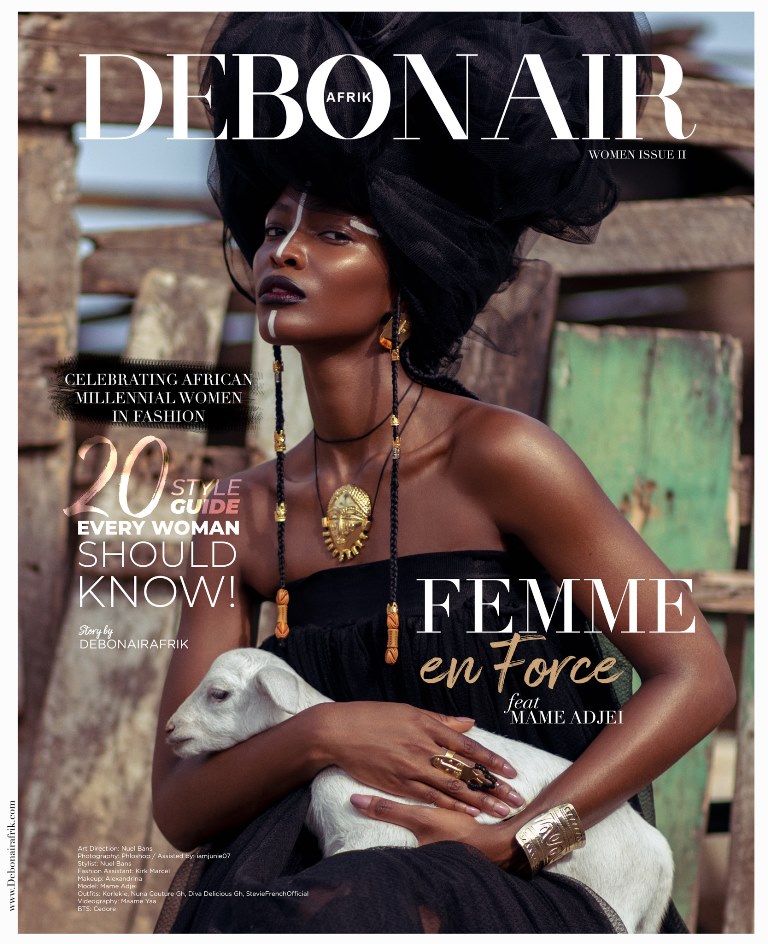 A century ago, many laws and societal attitudes made women faced barriers and prejudice throughout society but today, the narrative is Changing.
Significantly, It is important for black girls to see powerful images of other black women in the media and equally important for creatives most especially African or black creatives to create imagery of the black women in a positive light.
Not only does this help the black girl to accept her blackness, but it is also important for helping them understand and authenticate their identity as Africans. The whitewashing in Hollywood and other media giants has led to the erasure of black culture and has led to a black identity crisis and self-esteem issues with more and more black people wanting European features because of its normalization and acceptance especially in the media. It is therefore up to Black creatives to create content that celebrates African identity.
Representation in fashion is a great way of overcoming black culture erasure. As seen in previous years, Caucasian features dominated the spreads and the runway. This is however slowly changing with more and more black women making a name in the industry.
Over the last years, the fashion industry in Ghana is becoming more competitive and creative with brilliant women designers, models, photographers, stylists and other creatives arriving on the scene and creating content and imagery especially for Ghanaian women to push their narrative just like our previous Issue on BODY ACCEPTANCE. This has led to a shift from the norm of styling for the male gaze to something much more powerful; content that celebrates the identity of the Ghanaian woman. Fashion and Design in Ghana have seen significant and positive changes with more women entering into the industry and shaking things up. The country has seen women designers like Vanessa Harrison, Diva Delicious, Ajapomaa, Charlotte Prive, Bell0 Edu, Christie Brown and many others taking the industry by storm. This has proved very important for representation because not only is it brilliant women creating content but also as fellow Ghanaian women, they take into consideration, the style needs of the average Ghanaian woman.
Aside designers, they are ambitious, confident and glamorous young women who are making a name for themselves in the Creative industry just like our Cover girl Mame Adjei
Mame Adjei is such a lady. She is a Ghanaian-American model, actress, and DJ who got her big break in the entertainment industry shortly after college where she studied political science, African studies and International Business. Partly raised in Ghana and Switzerland and later relocating back to the US has exposed Mame Adjei to different cultures and has given her a well-rounded understanding and appreciation of all cultures. Her most notable accomplishments include starring in the 22nd cycle of Tyra Banks' hit show America's Next Top Model, winning Miss Maryland USA 2015 and placing among Top 5 in the Miss USA Beauty Pageant. Since relocating to Los Angeles, Mame Adjei is now a top model with Lipps LA model management and has Ad campaigns on billboards, and commercials for brands such as Samsung, Intel, Pandora Jewelry, Walmart, Ross, and Lexus among others. Inspired by her travels, Mame Adjei developed an immense passion for social justice and hopes to use her growing platform to empower young women through teaching tools for personal and professional development by way of her nonprofit organization, and her Modeling Workshops which she last hosted in Accra, Ghana after its major success in Los Angeles.
Mame Adjei while in Ghana had Real talk conversation with Nuel Bans about growing up, life After Americas Next Top Model , feminism and what she has for the future .
WHAT WAS IT LIKE GROW

ING UP?
I grew partly in Switzerland, Ghana, and the US, so I felt very apart of the culture of all of these places. But because I was exposed to so many people and cultures at an early age, I never knew where I fit in. I had to learn to develop a really strong sense of self very early on, in order to navigate the world on my own, as I was raised mainly without my parents. Besides that, I was blessed.
AT WHAT POINT IN YOUR LIFE DID MODELING BECOME A CENTER STAGE?
Modelling finally took centre stage for me and became a full-time gig when I finally decided to pursue it seriously, after graduating college 4 years ago. I needed to see how far I could push my "what-if" dream ( I was on track to go to Law School)! And so far its been amazing!
DURING YOUR TIME IN AMERICAN'S NEXT TOP MODEL, WHAT WAS YOUR GREATEST ACHIEVEMENT?
My greatest achievement on ANTM was probably learning how strong of a competitor I was. I learned that I am not one to give up easily and I win at the end (not only in the show but in Life!). I was the only model besides Yaya who won the majority of the challenges in one season!
And that really just taught me to believe in ability and to give myself more credit for the things I am capable of achieving when I put my mind to it.
WHAT ARE SOME OF THE REPUTABLE BRANDS YOU HAVE WORKED FOR?
I have had the blessing to work with many brands including: Rihanna's SavagexFenty, TyraBeauty, Samsung, Intel, Diesel Jeans, Urban Decay cosmetics, Smashbox, Lexus, Kylie Cosmetics, Free People, Revolve, Clinique, Anastasia Beverly Hills, Too Faced Cosmetics, Missguided, NastyGal, Fiorucci, and magazines like Harpers Bazaar, Cosmopolitan, Shape, Women's Health, and so much more than I am proud of. ( smile )
OUTFIT BY KORLEKIE

LIFE AFTER THE REALITY SHOW?
Life after the reality show has been great. I am not defined or limited by the show in any way so I continue to make moves in the direction of my dreams!
I have been living and working in LA and always travelling/ living sporadically in London, Capetown, and New York.
.WHAT'S YOUR VIEW ON DIVERSITY IN THE MODELING INDUSTRY?
Diversity in the modelling industry is slightly fake to me because I feel as though they go with the societal wave. If more people in the real world are active about seeking all kinds of representation, they'll notice and go with the wave, and employ models in that group to make it seem as though they are inclusive, when really, to them its a trend. For example, gender-fluid/edgy/androgynous models are becoming more and more "popular", after activism to have the world recognize people who identify as such be treated with more respect. Dark skin models are also getting much more love now, and there seems to be less of a "one or two model of colour" quota with these popular designers. And yet still, as our "popularity" rises, I feel like a pawn. I feel as if my dark skin is being used to convey a point rather than actually feeling represented and appreciated.
DO YOU HAVE PLANS ON MOVING BACK HOME TO EMBARK ON ANY PROJECTS?
I definitely want to spend more time in Ghana than I have in the past. I have a lot of hope that opportunity will arise for me to make my mark in the Ghanaian fashion industry, and I would love to embark on that journey sooner rather than later.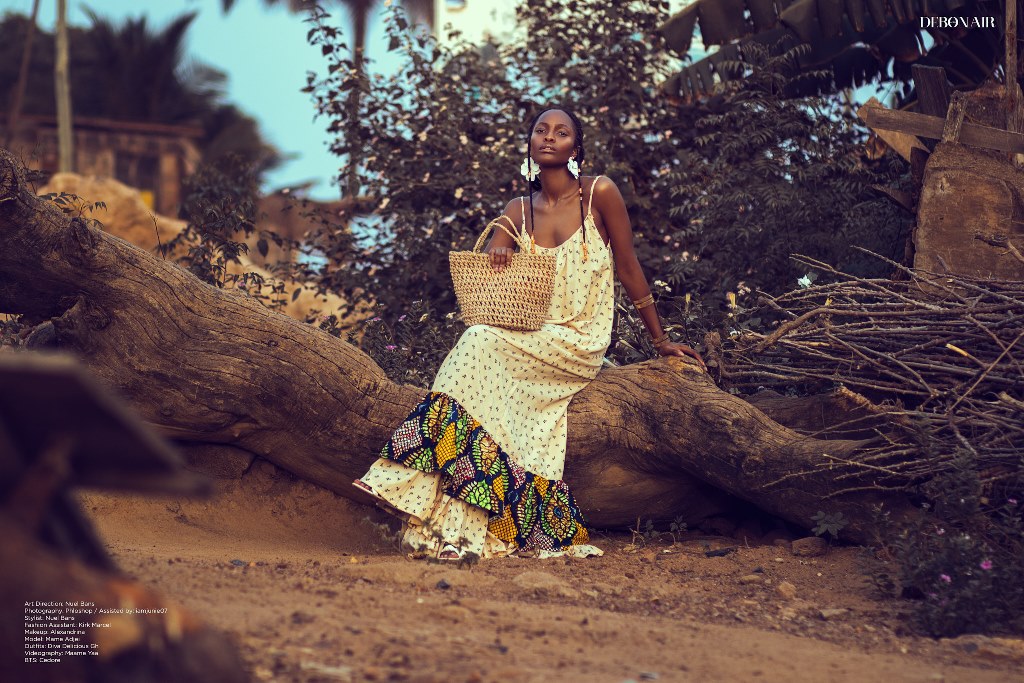 ARE YOU A FEMINISTS? HOW IS THE CONCEPT OF FEMINISM AFFECTING OUR CULTURE AND MORALS?
I am definitely a feminist. I consider myself a champion for women and women's issues. The concept of feminism has affected our culture as of late with the onset of so many different causes and movements such as #metoo & #timesup that is slowly ending the ways in which women had been seen and dealt with in society. We are claiming our power, rewriting narratives, and shaking up the status quo ! Even just 5 years ago, I would have never imagined that so many women could run for and win for office in the US! And look where we are!? Beautiful times we're living in. I am beyond inspired to continue to chase my dreams full-on, without fear because of women like that. We owe it not only to ourselves but to those who look up to us, to achieve our goals in order to set an example of what perseverance looks like; and to show them that they are just as capable to succeed.
WHO ARE THÉ 3 AFRICAN WOMEN THATS INSPIRES YOU AND WHY?
Three (3) African women that inspire me are Bozoma Saint John because she literally is a badass in her field! She had gone from an exec at Apple to Uber to WME and has done so gracefully all while putting on for Ghana unapologetically. What's not to admire?
Second is Lupita Nyongo because she is effortlessly beautiful and Uber-talented as an actress and I admire her love for her craft and above all intellect and inspirational spirit.
Third, Chimamanda Ngozi Adichie because she is a dope badass feminist writer that champions for all things women! And I'm in love with her presence.
The cowries in the old days were used as a medium of échange. It's also believed that it brings Money, Luck and prosperity. It was used as money for trading in Africa countries centuries Back.

WHAT'S ARE YOUR FUTURE ASPIRATIONS?
Along with modeling, I am working on a few projects including a female collective called Nuit Noire which aims to highlight female artistry within the diaspora population abroad, and its been gaining traction as i throw purposeful events at which i DJ! so its been fun. I am also going to continue to work on my non-profit org and hope to run a few businesses on the side as well! so look out 😉
TO ALL UP AND COMING MODELS WHAT FEW WORDS DO YOU HAVE FOR THEM?
Stay true to yourself. do not let the industry change you as a person. YOU WILL WIN when it's your time; just stay prayed up and watch the blessings come down.
IF YOU ARE TO ADVICE AFRICAN WOMEN, WHAT WOULD YOU SAY?
I would tell fellow African women to know and embrace their power. Not to continue to adhere to the cultural and gender norms of the past that may have kept them from going after all their dreams! Many times we think we do not have what it takes or that we do not have the necessary help to make things happen, but in reality, we have all that we need – OURSELVES. So we have the main resource, we just lack resourcefulness (at times). So I urge African women to see themselves as the drivers of culture, of change, and of innovation. We always have been; and it's time to reclaim our power.