French luxury fashion house Chanel has presented its Spring/Summer 2023 couture collection in Paris in an animal-inspired setting created by French artist Xavier Veilhan. 
Here are some takeaways from the showcase. 
Inspiration
According to Chanel's Creative Director, Virginie Viard, parades and majorettes were an inspiration for this collection. The creative director maintained a clean aesthetic on elaborate construction, such as the dense micro-ruffling of a rigid A-line skirt and a floor-length coat, or the polite petticoats adorned in tactile flower applique.
Referring to the set, she said: "I like it when the marvellous bursts forth and the course of events is interrupted." The triumphantly sophisticated showcase was staged between couture, pageantry, and techno!
The Show Set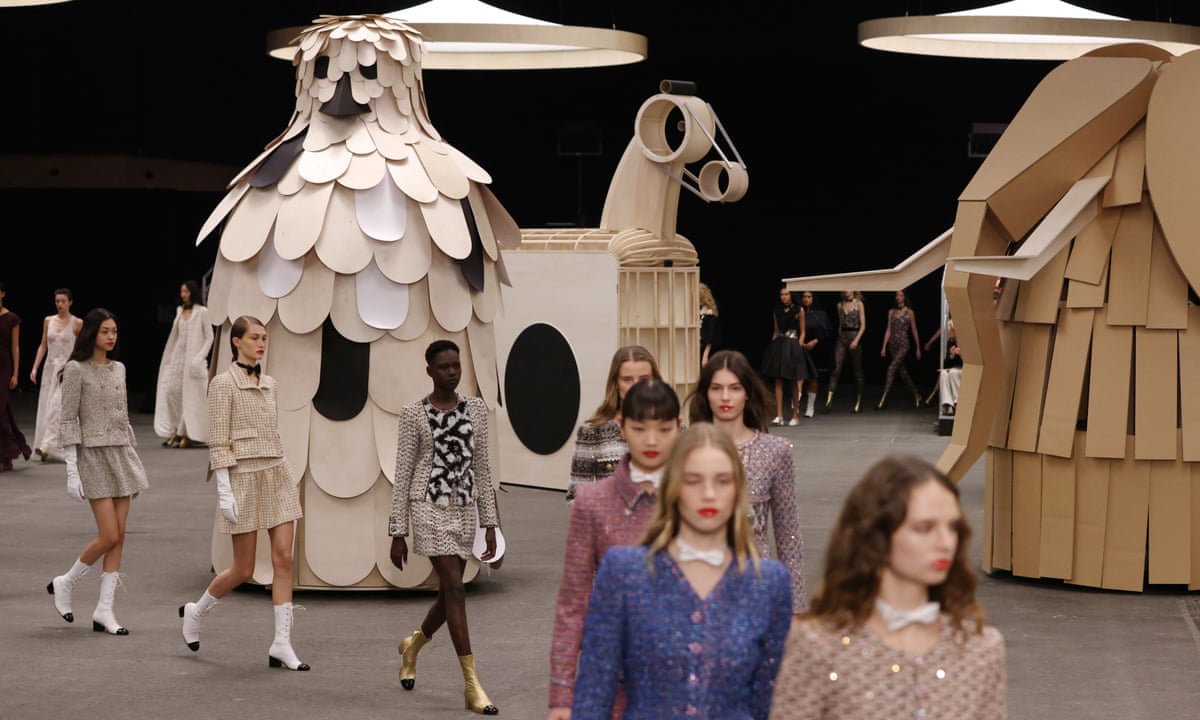 The Chanel Spring 2023 couture show was set in an imagined city square within the Grand Palais Ephémère. It featured a rave soundtrack, giant spinning cardboard animals – horses, birds, elephants, and a seemingly humongous gigantic wedding cake. These large animal objects rolled around the floor before the models stepped out of them taking to the runway. 
Bestiary Motifs
Evidently, the Chanel Spring 2023 Couture collection was amplified by the creative director's use of bestiary motifs. The animal-inspired decor helped maximise the details of the collection. The animal figures were attached to the garments, like the embroidered collages of bunnies and cats, and the swallow-stitched veil. 
Third time is a charm — the marriage between the collection and the set
This is the third time Chanel's Creative Director is collaborating with artist Xavier Veilhan and that is "a very good starting point for the collection", says Chanel's president of fashion, Bruno Pavlovsky. Veilhan also thinks the marriage of the collection inspired by Gabrielle Chanel's bestiary and his set is an interesting one as it brings to mind "the relationships to animals which is constantly evolving in our societies." Though he's worked with Viard twice already, Veilhan, this time, chose a straightforward set, with a touch of lightness and fantasy. 
Last year, Chanel did its first-ever show in Africa. Click here to see what Chanel Metiers D'Art 2022-23 was all about. 
Credits: Vogue