Debonair Afrik, in collaboration with Zhuri, and Soho House Paris, successfully hosted the highly-anticipated Visionaries Fashioning Africa (VFA) Panel Talk and Soirée during Paris Fashion Week.
The event, held at the prestigious Soho House Paris on the evening of September 26th, at 7:00 PM, saw the convergence of key figures in the fashion industry to deliberate on the ever-growing impact and influence of African creatives on the industry.
The panel discussion featured an array of distinguished industry experts who are actively shaping the African narrative within the global fashion landscape. The central theme for the evening was "Impact of African Creatives on The Fashion Industry."
The esteemed panelists included Queen Elizabeth Ihowa, a Global Media Entrepreneur and Creator Manager for France and Africa at LinkedIn; Laureen Kouassi-Olsson, Founder and CEO of Birimian Ventures; Amira Rasool, Founder and CEO of The Folklore Group; Morin Oluwole, Director and Global Head of Luxury at Meta; and Amah Ayivi, the Founder of Marche Noir Lomé Paris. The event was skillfully hosted by Fashion and Cultural Consultant N. Valene Lontanga.
In parallel, Birimian Ventures hosted the "Birimian Ventures PFW Showroom Show" at the Galerie John Ferrère from September 26th to 27th, daily from 9:30 CEST to 7:00 CEST. The showroom exhibition featured the works of 12 talented designers from Africa's fashion hubs and their diaspora.
Ghanaian fashion creative and founder of Debonair Afrik, Nuel Bans, took the opportunity to unveil a captivating photographic series entitled "WA-BA-SO," which translates to "You Are On Top" in the Ghanaian Twi dialect. This remarkable series offered a glimpse into the vibrant lifestyle and fashion scene of Accra, Ghana, shedding light on the city's rich cultural and sartorial elegance.
Nuel Bans expressed his enthusiasm for the event, stating, "As an African fashion creative, I have always championed the growth and transformative impact of African creatives on the global stage. Through the Visionaries Fashioning Africa platform, held during the prestigious Paris Fashion Week, we aimed to celebrate visionary African creatives and redefine the African fashion narrative through forward-focused discussions."
"Debonair Afrik, and Zhuri are grateful for the overwhelming support and participation from the fashion community, which made this event a resounding success. We look forward to continued collaborations that further elevate African creatives and their contributions to the global fashion industry," he added.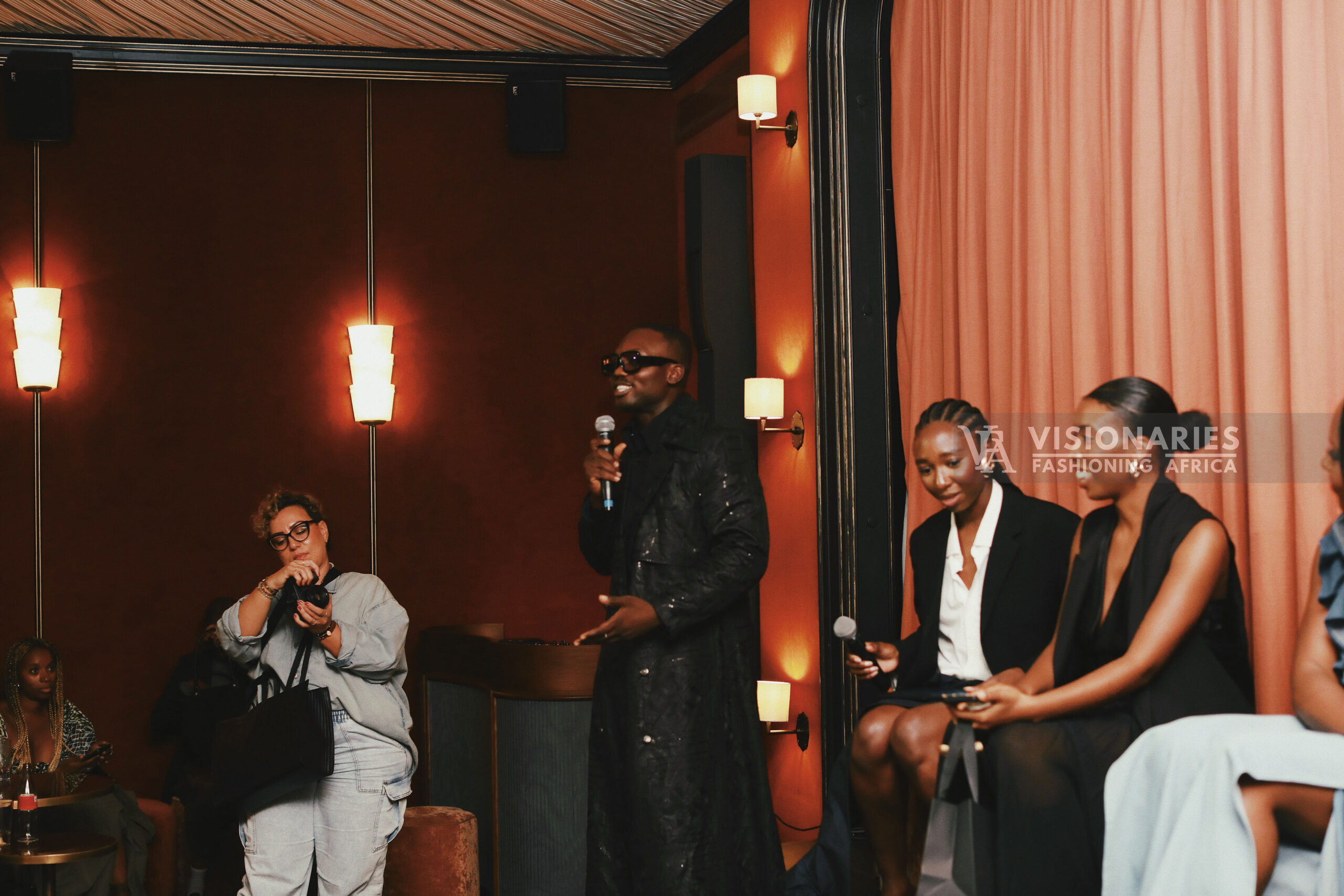 Anita Ehui, founder of Zhuri also added "VFA illuminated the transformation of African Creatives connecting beyond the continent and recognising the influence they have on the global fashion industry.
We've seen African creatives reach powerful heights like the late Virgil Abloh as Creative Director of Louis Vuttion Mens and Chioma Nnadi appointed Head of Editorial Content at British Vogue.
We had a dynamic panel of experts from every category of the industry from social media, retail, investment firms and design. Regardless of their sector, they carry with them a heritage full of creativity.
As a Soho House Paris member our local house was the perfect backdrop for creative minds such as our panelists and guests to come together during Paris Fashion Week."