In September 2019, two Ghanaian designers and Radford University College alumni, Steve French and Afua Anima, were selected for Gucci's Design Fellowship Program. The cultural exchange will provide a unique opportunity for the participants to express Ghanaian traditions and cultures that are under-represented in mainstream fashion. The program is held in partnership with 10 fashion schools in 10 countries, where 50 designers across different specializations qualify for selection, after which 11 are chosen.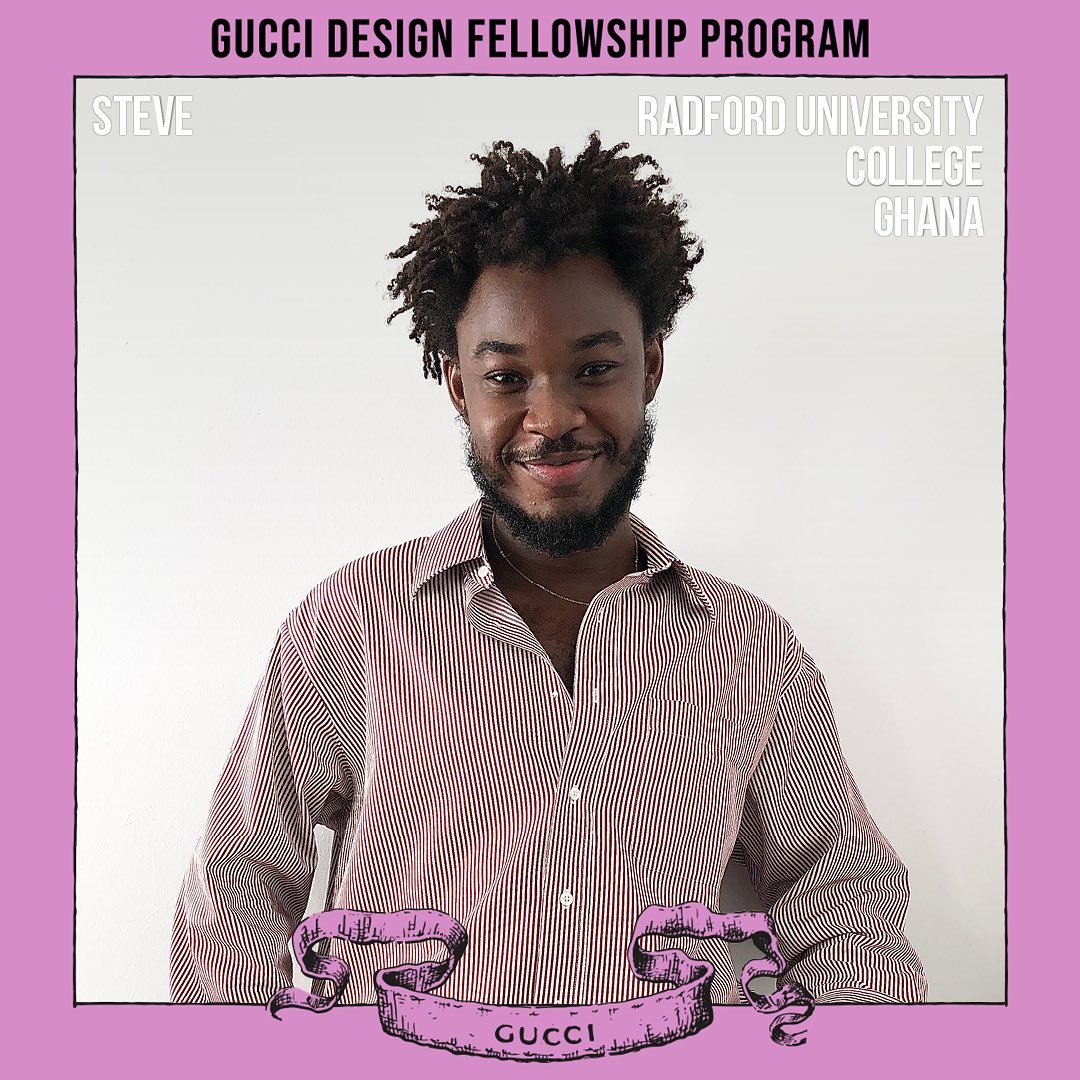 Due to the COVID-19 pandemic, however, finalists slated to join the brand's team in Rome in March 2020, were rescheduled for 2021. The 11 young designers will embark on a year of hands-on experience in building relationships with Gucci and their design teams, developing their skill sets, and contributing fresh perspectives to their niches and workflows. 
The Gucci Design Fellowship Program is a part of Gucci Equilibrium's Diversity & Inclusion initiatives, launched in 2019, in partnership with 10 fashion schools in 10 countries. Namely, Ghana, South Africa, Kenya, Nigeria, China, Japan, Korea, Dubai, the U. S., and Mexico. Their mission is to promote cultural exchange between designers from different backgrounds, with possibilities for exposure to the luxury fashion industry while expanding their developmental training market within Africa.